Mental health
Herbal Medicine and Psycho-Emotional Health
The word 'holistic' has become overused, but the concept is particularly important in relation to herbal medicine and mental health or more accurately herbal medicine and pschyo -emotional health.
A holistic model acknowledges a tapestry of threads that contribute to our health and disease, and our ability to deal with pain and distress. These factors include our biochemistry; our experiences; our genetics; our family habits; our behavioural adaptions; cultural patterns and beliefs; social and political context; environment; nutritional status; material and spiritual reality – as well as a big gap in which exists so much more that we don't understand..
Medicinal plants, surely have a significant role to play in supporting each of us, through times of sadness, exhaustion, grief, as well as times of joy and stamina. In my experience herbal medicine can also contribute significantly to supporting individuals with more entrenched 'mental health' problems, especially if the herbalist and the individual are working in context of wider support.> The resources below highlight research and conversations about herbs and diet, but also conversations and research relating to phycho -emotional health in general. They attempt to signpost support networks and helpful organisations. These resources reflect my personal beliefs and my clinical experience in relation to good practice, and, as with many of the resources on this website, I acknowledge that there are other valid narratives, and many conflicting positions. In the end what counts is what works for the individual (who of course is unlikely be living in a vacuum); there are many different solutions and strategies, but I hope there will be something here that it helpful to you.
Links
1. Herbal Medicine and Mental Health
Self-care tips for managing stress
Self-care tips for managing stress and taking care of your psycho and emotional health from a herbal medicine perspective, which by its nature is holistic.
Lists some physical health things to keep an eye on , some nutrition tips and some helpful herbs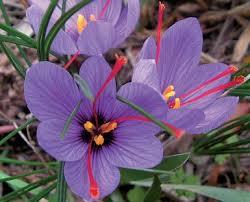 codex alterus
Codex Alternus: Depression and Anxiety Spectrum Disorders.. This document is a treasure from the website Alternative mentalhealth .com of the American organisation Safe Harbour. For me, it is interesting for the list of rare peer reviewed studies on herbs in relation to depression and anxiety including rhodolia, crocus, borage, yohimbe and several TCM (Traditional Chinese Medicine ) herbs. It...
Adaptogens video
A fast flowing five minute video featuring some adaptogenic herbs to help stimulate that lust for life. With help from Iggy Pop.
2.Food, Nutrition and Mental Health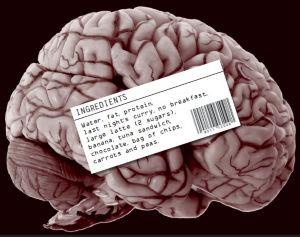 Feeding Minds - The impact of food on mental health
This is a thorough and useful report exploring the connection between nutrition and mental health. It is written in partnership with Sustain, the farming charity, and this is reflected in its historical documentation of our changing relation with diet, and also in its highlighting of nutritional issues also associated with changes in farming methods.
I am not sure I agree with everything in it;...
Julia Rucklige on micro -nutrition studies
This is a great Ted talk. Psychologist Julia Rucklige agues that that we need to move away from the medical model pharmaceutical intervention first response in relation to mental health. She highlights evidence that suggests that in the long term, some medication may exacerbate some mental health problems. Rucklige goes on to describe her own studies with high doses of micro nutrients that hav...
MIND mood and food
Mood and Food. Tips for healthy eating from MIND
3.Challenging the Medical Model
Rufus May - Working without diagnosis.
This article by Rufus May makes a lot of sense to me. Diagnostic labels can be useful as a short hand, and for some people a way to understand their own experience and make connections to and learn from others who have similar experiences . On the other hand diagnostic labels, especially psychiatric ones labels can be seen as an imprecise structure, that medicalise distress and implies a sen...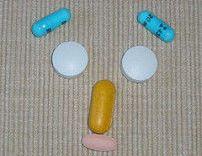 What Neurochemical Imbalance?
This short article on depression questioning the neurochemical in balance theory. Its been said before, but I like his analogy about the person walking in the jungle who bumps into a lion – Cleary their body will be suddenly awash with instant interesting neuro biology (adrenalin etc) – but would we give them some more chemicals to cure the chemical 'imbalance' – or would we want to help them ...
Accepting Alternative realitives
This thought provoking article speaks to individuals who have been told their voices are delusional; to professional helpers, and others, and addresses how to help people to live more freely with their alternative beliefs. Rufus May draws on his own experience in which his seemingly bizarre internal narrative actually contained co-coherency and the potential for insight and healing.
Eleanor Longden - The voices in my head
This Ted talk by Eleanor Longden describes her experiences as a voice hearer. She describes the onset of her 'breakdown', some subsequent very scary psychotic moments, but also her path to living with and integrating her voices.
Compassion for voices, a tale of courage and hope
Beautiful short animated film in which a young man learns to apply compassion to his critical and negative voices, and in so doing finds a way to accommodate and live with them.
Rufus May
I have already highlighted articles and video's from Rufus May's website in other sections, but his whole website is a really useful resource. Rufus is a psychologist who has had his own experience of being labeled 'schizophrenic'. The website contains thoughtful articles that challenge the medical model; support and training materials for people who hear voices; and a brilliant resource list t...
Asylum magazine
Asylum magazine has been publishing since, so it has a wonderful archive of intelligent articles from the perspective of services uses, anti-psychiatry and radical approaches to mental health. Many of them are available without subscription .
Hearing Voices Network
This picture links to the website of the Hearing Voices Network. HVN are committed to helping people who hear voices. Their reputation is growing as the limitations of a solely medical approach to voices become better known. Psychiatry refers to hearing voices as 'auditory hallucinations' but research shows that there are many explanations for hearing voices. Many people begin to hear voices ...