Digestion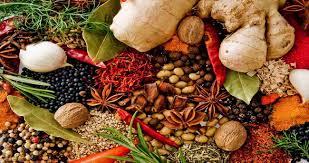 Digesting, Absorbing, Eliminating
Our digestion - the mechanism by which we absorb nutrients and eliminate waste products, is fundamental to our health. The role of the digestive system is central in most traditional medicine systems, and science is increasingly confirming its role in seemingly unrelated diseases.
We are becoming increasingly aware that not all people have the capacity to digest all foods - there is more focus on this on the health topic page 'food'
The folklore and oral history of digestive herbs are uniquely preserved and cataloged in the recipes and culinary traditions of every culture. So many of them, you will already know as allies, perhaps without particularly thinking of them as medicine
Herbs and home remedies can contribute hugely to a healthy digestive system but have a care as digestive symptoms are notoriously difficult to diagnose, and even mild ones are sometimes caused by serious pathology. It is important to have a diagnosis, or at least some clarity that certain conditions have been ruled out.
I have tried to organise the resources below in a logical way, but many of the categories overlap. I hope you find what you are looking for, but if you are experiencing symptoms that are new, or you are not clear about, please make an appointment to seek skilled help.
Links
Herbal allies to aid digestion
Musical Herbal Allies for digestion. Looking at bitters, demulcents and aromatics. With help from Fat Boy Slim
Herbs for healthy digestion, Three simple recipes.
Blog from lovely American retailers and educators Mountain Rose Herbs. Looks at bitter, aromatic and demulcent properties in herbs.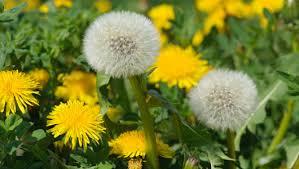 Bitters: the revival of a forgotten flavour
This article is from the American website of the Weston A Price Foundation for wise traditions in food , farming and healing. It argues that the current national health crisis could be radically turned around simply by re-balancing our palate with the medicinal virtues of bitterness. -It looks a little at the mechanism, and lists the ingredients of various commercially available biter preparati...
Bitters, Time for a new paradigme
This is an interesting technical article that explores the mechanism of the bitter principle. How do bitters work? It looks at looks at distal and local reflex action through bitter receptor stimulation, as well as the possibility that digestion is improved through increased blood circulation to abdominal organs.
Pro Biotic.org
This is a useful site dedicated to disseminating information around probiotics. It is selling products and the 'research' heading leads to articles written by anonymous chosen 'experts', who tend to reference books and articles rather than peer reviewed articles, but the area is notoriously difficult to research, and much of the information here is helpful
Henrietta Kress - Herbs for constipation
Henrietta Kress was the first person to use the internet as a herbal medicine information resource, back in the nineties, and her website reflects the depth of her knowledge and experience.
This article is about herbal laxatives, or more specifically natural solutions for constipation. There are some useful recipes and some sensible advice about the need for caution in the use of irritant laxa...
Subhuti Dharmananda - How Long can Stimulant Laxatives be Used?
I use this website quite often for information about Traditional Chinese Medicine, and Ayuvedic practice, and often use Subhuti Dharmananda,'s articles as a teaching resource. This mediumly technical article is well referenced, and comes under the umbrella of 'Safety issues effecting herbs'. Is called How long can irritant laxatives be used . It explores briefly the issue of laxative abus...
3.Irritable bowel syndrome, hyper acidity etc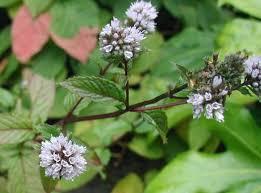 Management of IBS, Conventional and Alternative approaches
This article, written for the alternative medicine review in 2011 examines the nature of IBS ( i.e incidence and notorious difficulty of diagnosis), and reviews the safety and side effect issues, and evidence base for both pharmaceutical and 'alternative' treatments. As well as herbal medicine it examines the effectiveness of hypnosis, CBT, cognitive-behavioural therapy, probiotics, mind-b...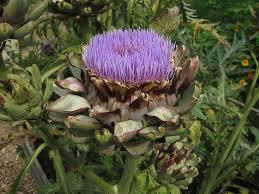 Systemic review of herbal medicine for IBS
This systemic review of 23 human studies individual herbs and compound traditional preparations in relation to IBS.
This research article concludes that the only single herbal medicine, deemed to have an evidence base within the context of the review criteria was peppermint oil, although Curcuma longa had good results, while another species of turmeric was ineffective; Cyanarus scolymus sho...
Probiotics and IBS
. Probiotics are the bacteria that compete for space in the human digestive system that seem to have a positive , benificial or symbiotic effet on healthy functioning of the human body. This is a systemic review of all the studies investigating pro -biotics and IBS. It concludes that the evidence demonstrates that pro-biotics do reduce pain and severity of symptoms. Pro-biotics used in the stud...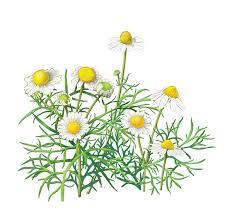 Testing for low stomach acid
This blog is from the SCD (specific carbohydrate diet) website. This a website I trust in terms of information , though it is full of pop up quizzes followed by products to buy. It describes three ways of testing for low stomach acid, including a home remedy bi-carb option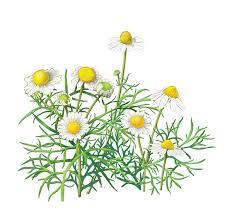 Hyper-acidity - too much acid or not enough?
This blog is from the SCD (specific carbohydrate diet) website. This a website I trust in terms of information , though it is full of pop up quizzes followed by products to buy. It describes three ways of testing for low stomach acid, including a home remedy bi-carb option
4.Inflammatory bowel idsease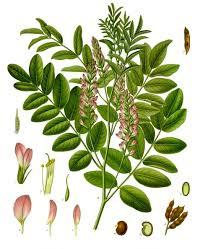 Herbs for ulceratative colitis
Article from the Saudi journal of Gastroenterology reviewing the literature on herbal medicine and ulcerative colitis. The article is a useful gateway to other peer reviewed sources and looks at Aloe, Botswellia, Butyrate, liquorice, Tormentil extracts, Wheat grass, Curcumin, Psyllium.